Semiconductors are the unsung heroes of the technology world, quietly existing in the inner workings of smartphones, cars, toys, and more. They've quickly become a necessary technology for nearly every electronic imaginable, and in recent years, they have enabled artificial intelligence and machine learning. Semiconductor chips will need to rise to the next level in 2021, containing greater computational power and capacity.
With the turmoil of 2020 disrupting supply chains, semiconductor companies have become more interested in achieving vertical integration design and manufacturing capabilities for this highly-desired technology. Although many governments are supporting semiconductor growth, new fabs designed through extensive R&D require billions in investment.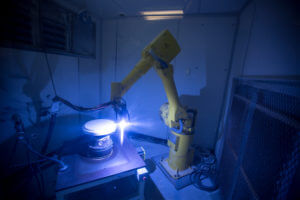 With the competition fierce in this niche market, a logistical misstep, lax cost control, or misread demand can severely decrease or even eliminate a company's ROI. Leading-edge chip design and manufacturing also require strong capabilities in the supply chain, talent-scouting, government contracts knowledge, and intellectual property protection.
A Trend In Increased Complexity & Cost in the Semiconductor Industry
The semiconductor industry maintains a consistent track record for steady technological improvements. This requires its companies to sustain their competitive edge in every sector. If even another competitor's product is better in a single aspect, it could garner a large amount of the industry's revenue. Every detail matters in the quick-pace, winner-takes-all dynamic.
The power struggle is apparent throughout the complete product development chain from supplies collection to chip manufacture. Those at the top of the market tend to stay there due to additional years of technology development and secure investment in R&D.
Effective leadership within manufacturing and cost control go hand-in-hand with R&D in order to compete. These two are now more important than ever because expenses have soared over the most recent decade.
Competing in the Semiconductor Industry
According to a McKinsey & Company analysis, to increase clarity about risks and potential returns, a company can review a simplified model to predict when semiconductor companies will likely see profits from a new fab. "Rather than providing precise cost insights, the model is designed to give some general estimates about timelines for receiving a return on investment. The model focuses on the following factors:
The number of capital expenditures (capex) invested, adjusted for depreciation time, cost of capital, and other factors.

Revenue, based on the average selling price for products manufactured at the fab, year over year.

Operational expenditures, including utilities, labor, and materials, will influence how quickly a company can pay off its initial capex.

The amount of government support received—one of the most critical factors in determining when companies will realize a profit."
Extend the Life of Semiconductors
APS Materials Inc. is one of few organizations in the U.S. that utilizes Vacuum Plasma Systems to apply thin, highly-adhesive coatings that can be ground & lapped to extend life. We have over twenty-five years of experience developing protective coatings for semiconductor equipment along with a process flow that keeps the parts and coatings contaminant-free. Learn more today to become a serious contender in the semiconductor race.